Piotr Gniewek
Personal Trainer / Bodybuilding Instructor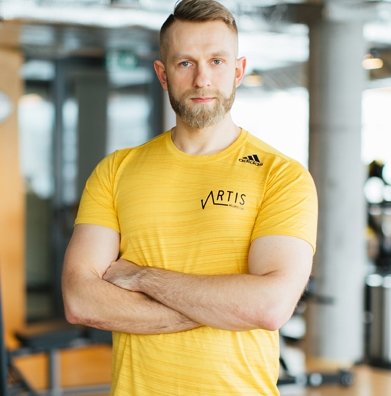 A personal trainer and a bodybuilding instructor with a several-year-experience. Sport has played an important role for him since early childhood. A graduate of the Academy of Physical Education in Warsaw. Ex basketball player in the 1 and 2 leagues. A survival instructor, not afraid of challenges.
He is full of optimism which he spreads onto the training hall. He introduces good vibes during a training. His training priority is the technique of workouts. He specializes in shaping the body. His sense of humor and great rapport with clients help him in keeping strict training discipline.
Piotr will be your worst dream but also the best motivator. His notion of success is health food and regular physical activity. He tries to instill the principle: "There are no limits on the way to success! There are only obstacles we can overcome!".